KAMPS company is a surface aerator manufacturer and supplier since more than 30 years and has references all over the world.
The low speed vertical shaft aerator AIRMAX presents all the required qualities for efficient aeration of biological plants. Indeed low speed surface aerators oxygen transfer efficiency is one of the highest compared to other aeration solutions.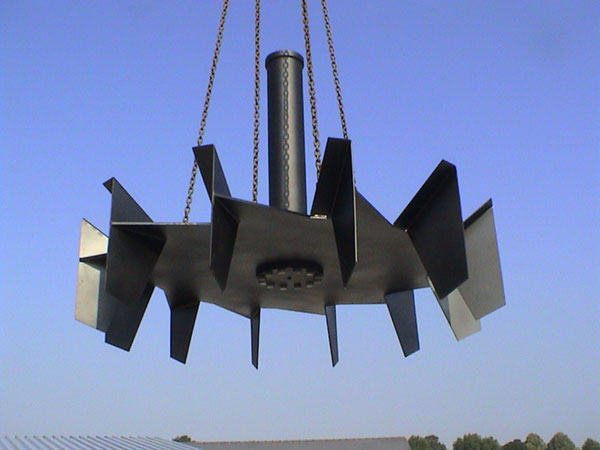 The main advantages of the low speed surface aerator are:
Very high oxygen input in standard conditions per unit
Stable oxygen input in time
Nearly no maintenance
Very high oxygen transfer efficiency>2kgO2/kwh ac to EN 12-255-15 due to very slow rotation speed
KAMPS ensures the engineering, manufacturing, supply and installation of the aerators. Please follow this link to get information about surface aerator design or contact us here.
AIRMAX surface aerator design is KAMPS' standard design. With our experience, we developped different variants to be able to answer to our customers. In that way, KAMPS proposes :
- SOLAIRMAX : Solar powered surface aerators that can run completely off grid. This solution allows to have aerators running every where without acces to the grid and without spending money and energy.
- COVERMAX : covered surface aerators for wastewater plants who wants to avoid aerosols, water cooling, noise polution,...
- O2 Water : smaller floating units range of AIRMAX slow turbine
- AIRMAMMUT : Brush aerators for oxydation ditches